How to order your school book list from Office Corporate
If you are a primary or secondary school you can easily go to the link below and submit the quotation form, then our team will call you and discuss your requirements and options with you. We make sure to give you the cheapest price and best services.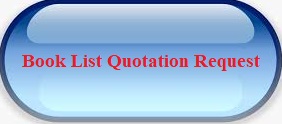 Why should you order your book list from us?
Superfast quoting system

Support 5 days a week throughout the year

Dedicated account manager

Free sample for each grade

A dedicated website for individual ordering

Website ability to bundle each grade's booklist, editable and fixed.

The bulk quoting also is available

Training provided for ordering process for parents

Support parents and answer all their inquiries about orders and deliveries

No extra charges for the website

Home delivery or delivery to schools are available
The Booklist Items for Back to School Ordering
Binders & Folders

Books & Pads

Exercise book and paper

Subject book

Story book

headphones

Ruler

Calculators

Correction

Drawing & Accessories

Early Learning

Filing & Presentation

Glues & Adhesives

Literacy & Numeracy

Markers & Highlighters

Pens

Ruling & Measurements

Scissors

Staplers & Hole Punches

School Notebook

School Furniture

The brands we supply for your school booklist
Elizabeth Richards

Osmer

Vision Chart

Faber Castell

Bic

Crayola
School Booklist Website sample
We aren't just about the stationery, we care for our Customers
Run as a family business stationery store, Office Corporate's success comes down to treating each and every customer as valued member of that extended family. Every customer is important, and is not just a number. With passion, integrity and spirit our team will go above and beyond to help you find out what your stationery and office needs are, and we do this by dedicating your business an account manager. Your account manager will work with you to find the products that suit your business needs and budget, and have it delivered to your door as soon as possible.
To ensure we have your products delivered to your door as soon as possible, we are partnered with a broad network of distribution suppliers in Queensland, New South Wales, Sydney, Western Australia, Victoria and South Australia for all postcodes including 2000, 2100,2210,2600, 4000, 4101, 5000, 6000, 7000 which are just some of the postcodes. If you live locally, this also gives you the opportunity to pick up directly from any of our partner's warehouses, potentially saving you time and money. Below is a list of our distribution centres and locations across Australia.
We have furniture distribution centres in
Zillmere, QLD, 4034
Eastern Creek, NSW, 2766
Wangara, WA, 6065
Laverton North, VIC 3026
Murray Bridge SA, 5253
We have stationery distribution centres in:
Padstow, NSW 2211
Keysborough VIC 3173
Zillmere, QLD 4034
Belmont, WA 6104
Marleston, SA 5033
Our print supplies and hardware distribution centres are located in:
Murarrie, QLD, 4172
Sunshine West, VIC, 3020
Belmont, WA, 6104
Beverly, SA, 5009
Eastern Creek, NSW, 2766
Aside from our exceptional customer service, we want to thank all our customers for their business and for choosing Office Corporate as their stationers of choice. We thank our customers with two programmes:
Welcome Offers programme;

Business Rewards programme.
With our Welcome Offers, every new online account receives an Instant Reward with their first online order. To find out more about this programme and how to redeem rewards, check out our Welcome Offers page.
Our Business Rewards Programme is for our returning and loyal customers. Simply put for every $1 your business spends in our stationery store you will receive 1 point to then 'shop' back with us. Want an Apple iPad – great, all you need is 499 points. Or how about a Nespresso Coffee machine for the staff room, maybe even Red Balloon vouchers to give to your staff that have been going above and beyond in their work. Our Business Reward programme is a great way for you to give back to your staff without cutting into your budget. This is a win for you and your team. Find out more on this rewarding programme here.
As a further perk for our customers, once you have registered and subscribed to our website, we will keep you up to date with the details of your latest order and previous purchases. This will also help with future replenishing orders.
Whilst we pride ourselves on exceptional customer service, we do understand that sometimes things go wrong, it's human nature. This is why we have kept our returns policy super easy. Whether you have changed your mind, ordered an item incorrectly, or been supplied an item incorrectly we will work with you to get it right. Full details of our Returns Policy can be found here.
Why choose Office Corporate stationery?
We deliver on what we promises and we will:
assign your business its very own Account Manager

work with your business requirements and your budget

provide your business with the best product choices, and if we don't have it we will find it for you

deliver to your door throughout Australia as soon as possible
Office Corporate should be your stationery store of choice
Office Corporate is an Australia, locally run, family business and has the largest and most comprehensive stationery, office and business supplies list, with over 30,000 products available to choose from.

We have over two decades experience in the business and will always provide our customers value for money.

Our customers are our business partners, it's a relationship and we are in this together. We will work with you to find the products that suit your needs. We won't 'push' or 'sell' you products you don't want or need.

Office Corporate is here to help your business run more effectively, more efficiently, whilst saving you time and money by getting you the right resources.
Contact us today and one of our friendly staff will be able to assist with your business -requirements.
At Office Corporate, we are the first destination for stationery items for your business. As a locally owned and operated Australian business with fast delivery across Australia including Sydney, brisbane, Adelaide and etc we are dedicated to bringing the best of stationery brands to the market.
A wide range of stationery which can accommodate all your needs
Many small business executives are constantly struggling with the supplying of their business stationery. You know very well that providing the stationery needed by an organization and business, with good quality, cost-effectiveness and at the right time, is a very tedious and time consuming task. Now you, as an entrepreneur and manager, have to spend all your time, energy and focus on leading the forces towards the short and long term goals of your organization.
Therefore, as a team that is not different to the concerns of others and today's dynamic businesses, we decided to carefully review the current stationery and market, examine similar experiences and understand the needs, by simplifying the process of buying stationery, Make it possible for companies to supply the main stationery they need with the least hassle and in the shortest possible time.
Office Corporate operates an online platform for purchasing stationery required by businesses and companies with the highest quality and best price, allowing you to prepare your stationery shopping cart online, you will be get the essential stationery you need ahead of time.
Details about our stationery store
Our stationery store is known as having the complete and comprehensive stationery range and biggest store for providing stationery online in Australia deliver fast to all cities including Sydney, Brisbane and etc. In our online store, in addition to ease in choosing and buying goods, you will benefit from the assurance of buying a quality business stationery with a reasonable price and business rewards which you can claim easily as a credit in your next purchases. Receiving services beyond the customer's expectations has resulted in having a loyal customers for more than 21 years.
After registering and subscribing to our website, subscribers can always be aware of the details of their latest purchases and previous purchases and manage them.
Why buy stationery from Office Corporate?
FAQ
Should schools pay extra if they want to go with a dedicated website?
When parents can order their children's booklist?
...