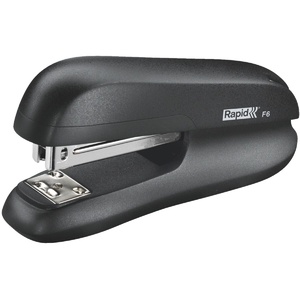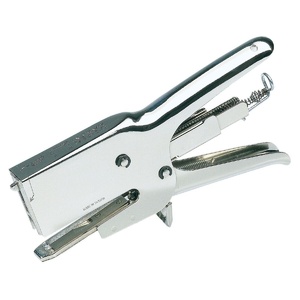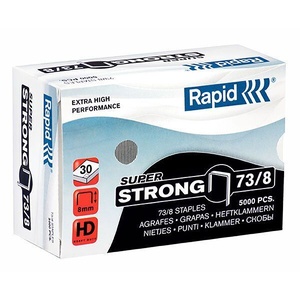 ---
There are certain office accessories that you will find in every single business across Australia. Times change, but these simple and effective solutions remain the tried, tested and trusted means to achieving a simple, necessary purpose. The humble plier stapler is one of those accessories. Equipping your office with them is one thing but finding the best brands and ensuring that your staff has reliable equipment close to hand is quite something else. What's more, when you realise that there is a supplier out there that makes the best available at great prices, your budget stretches that bit farther.
Buy Your Next Plier Stapler From Us
At Office Corporate, we are a team of friendly, professional office product specialists who are dedicated to serving local businesses. For twenty years, we have consistently met the needs of all of our customers and have worked hard to ensure that we continue to offer the best possible value proposition to our communities. Australian owned and operated by a network of independent local retailers; you can trust that we have the best interests of our fellow community business leaders at heart.
With regards to the range of plier stapler brands that you will find in our online store, these include Rapid, Rexel, Marbig and Paperpro.
What A Business Account Really Means
Naturally, competing against major chains and recognisable brand retailers is never easy, but we endeavour to separate ourselves from the rest of the market by looking out for our customers first and foremost. We offer free delivery to most areas and our rewards program is one of the best business-to-business propositions out there.
If you believe that the benefits of a positive working relationship with your supplier should not only extend to the quality of the goods that you receive and a level of service you can rely on, then we're fully in agreement. We see our customers as those that choose to buy their supplies locally and so since we are committed to boosting our local communities in any way we can, we want to give back to you, too.
Whether you choose to buy a rapid plier stapler or a box of them from us, as a business customer, you automatically earn reward points. Every dollar you spend earns you a single reward point. Should you wish to cash in your reward points in our wonderful and regularly updated rewards section, you will quickly realise that, for example, your 100 points will secure you that item you've your eye on which is priced at $100.
We don't believe in making you work harder either in your business or to earn the rewards that we make available to you. We want to make a positive impact on your business. One that affords you the chance to keep your focus on the real work, while we look after ordering, delivery and making the kind of recommendations that will ensure you have the best of products at all times.
Find Your Next Rapid Plier Stapler Here
At Office Corporate, we are fortunate to include many customers that switched from using big office supplies companies in favour of our service. Our dedication to speedy deliveries, great pricing and superior rewards continues to attract and retain new customers all the time. What's more, each account, regardless of its size, has a dedicated account manager. That's the kind of perk that we believe adds immense value for you.
So, browse through our plier stapler options on the site, or get in touch with us for some friendly, expert advice. With the team here at Office Corporate on your side, your job just got a whole lot easier.
Office Corporate sells office stationery & supplies on our online store, and we deliver all over Australia. We sell a variety of stationery items, including personal organiser refills & self-adhesive binder label holders. Browse our website further or contact us for more information.