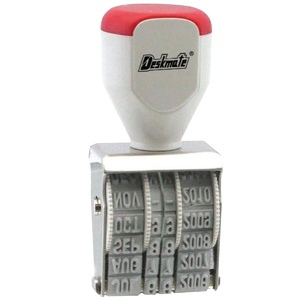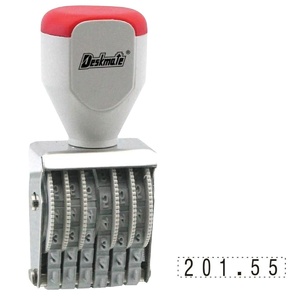 ---
Whether you are rewarding little busy bees, recognising superstars, or giving a big thumbs up for great work, Office Corporate's rubber stamps get a gold star. Make your mark with premium stamps, perfect for teachers who love to recognise a job well done. Motivate, encourage, and inspire with class stamps from Office Corporate. We promise your learners with thank you for it.
Superior rubber stamps that pass with flying colours
Office Corporate brings you a wide range of fantastic teachers stamps to give your learners a push in the right direction, inspire them to succeed, and recognise a job well done. Office Corporate's options are offered in a range of shapes, colours, and with a choice of fun, encouraging, and motivating phrases. There's no easier or more effective way to guide and reward learners than with these high-quality options.
We know you have your hands full. That's why bring you quality stationery and teacher solutions that make marking quicker, and don't let you down. These premium options leave the perfect, crystal-clear impression on a variety of paper surfaces. With our quality self-inking stamps for teachers in a range of highly-pigmented shades, your stamp impression with stay clear and crisp on the page allowing learners to show off their triumph for months to come.
Not only do Office Corporate's class stamps assist teachers in providing recognition and encouragement with clean, crisp results, but our stamp solutions also allow teachers a bit of breathing room during long hours of marking and grading homework assignments, tests, and exams. Our stamps ensure that you can provide feedback on assignments efficiently and effectively, and work through your marking backlog with precision.
At Office Corporate, we know that our customers want to spend their money on quality solutions. With these reliable stamp options, you can rest assured that you are purchasing a premium solution. Many of our stamps offer a lifetime replacement guarantee meaning that they'll go the distance as long as you need them to. Brought to you from brands committed to quality excellence, you can expect reliable, consistent results, time, and time again.
Office Corporate brings you these superior options at unbelievable prices. We are so committed to being the most affordable stationery supplier that we offer a price beat promise. This means if you find our quality stamps for cheaper elsewhere, we won't just match our competitors' price, we'll beat it. With incredible discounts on bulk purchasing of our class stamps, you can expect even more savings. With speedy delivery to every corner of Australia, Office Corporate gets top marks every time.
Office Corporate's teacher stamps make the perfect impression
Teachers all around the country love our rubber stamps for their dependability, ease-of-use, and amazing consistent results. Our stamps are the time-saving solution preferred by teachers and adored by learners.
Here's why Office Corporate's high-grade teacher stamps are the ideal addition to your school stationery collection:
Lifetime replacement guarantee: Office Corporate's stamps are made to last so that you can make your mark time and time again. These options get the job done for years to come with a lifetime replacement guarantee. Don't settle for inferior choices that aren't up to the task. Our choices will be your marking and grading companion for the long-haul.
Crystal-clear impressions a plenty: With our options, the ability to make over 100 000 razor-sharp impressions is right at your fingertips. Each stamp impression will be as clean and crisp as the last. Gone are the days of low-quality stamps that leave blotchy, dull marks. Our options can be put to the test with the same consistent results.
Self-inking options for the ultimate convenience: We know that in your world, time is incredibly valuable. That is why our solutions make your day-to-day activities at school easier and quicker. Our self-inking stamps for teachers don't need to be re-inked after each use and include a modern and superior ink pad for smooth, consistent self-inking. These options are ready to spring into action when you are.
Efficiently economical solutions: Office Corporate's stamp options are light on the pocket and incredibly economical. Save ink with our ingenious built-in ink mechanisms, avoid frequently replacing your stamp choices, and benefit from costs well under ½ a cent per stamp. Sounds like a deal to us.
Spoilt for choice: With Office Corporate's selection, you'll always be spoilt for choice. Our stamp designs include reward choices with stars, smiley faces, medals, thumbs-ups, and even quirky animal designs. We also stock options with encouraging phrases to keep students on the right track. With a range of imprint sizes, the choices are endless. Make the smart choice and choose Office Corporate for incredible variety a click away.
Class stamps for classroom success
Office Corporate's teacher stamps are the perfect choice for giving learners the recognition they crave, further motivating their learning, reducing marking time for teachers, and providing children with clear expectations during tests, tasks, and activities at school. These stamps provide children with a clear, positive reward for task completion to the best of their ability.
Experts identify the use of self-inking stamps for teachers as incredibly valuable in the classroom but recommend effective use of these tools to provide learners with firm guidance and a clear view of expectations.
Here are our top tips for the use of your rubber stamp from Office Corporate for the best results in the classroom and beyond:
Pair your stamp with written feedback: While stamps are the time-saving solution that your stationery bag needs and allow for quick and efficient marking, experts suggest stamps along with written feedback are the perfect pair. For children that need a bit of extra guidance or encouragement, the use of a stamp and some choice words will go a long way. Don't overlook the power of written words while using our incredibly convenient stamp solutions.
Create consistency: The experts recommend selecting using key stamps for different levels of performance, and different tasks. For example, if your learners have completed tasks effectively, consider using a "well done" stamp, but if learners have gone above and beyond to exceed expectations, pick a really special stamp like a "superstar" option. This will help children to perceive clear expectations, ensure that they recognise when they have excelled, and give them targets to work towards as they tackle different tasks.
Use in moderation: Stamps, and especially your favourite stamp designs, should only be given to students who have succeeded and should be given in moderation for best results. Too frequent use of stamps on graded work may result in feelings of complacency for children. Ensure that your stamp is used sparing but with merit, to keep children on track and motivated to earn their next reward.
Teacher stamps solutions that make life easier
If you love our quality teacher's stamps, we recommend browsing through our amazing teacher resources. We stock effective filing solutions, labels, writing tools, writing pads, flip charts and board, labels, laminators, classroom accessories, and even classroom games to keep the fun times rolling on in.
With expert guidance through your purchasing process, a quick and easy checkout, amazing rewards including business rewards, and welcome offers, Office Corporate earns a high five every time. You'll be glad you stuck with us for stamp and classroom solutions.