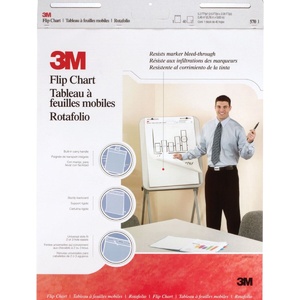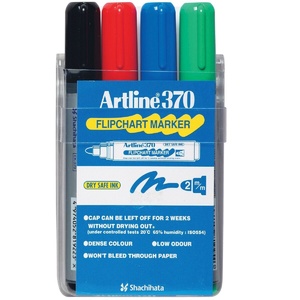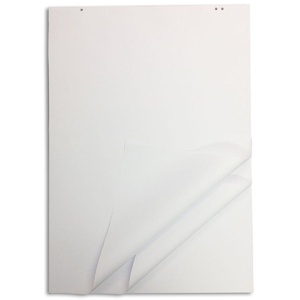 ---
Flip the script on dull presentations or lessons with Office Corporate. With our range of affordable flip chart stands and easel and a host of accessories, creating an engaging learning environment or developing game-changing ideas with your team has never been easier.
Flipchart stand, easel, and marker: Collaborate, visualise and achieve
At Office Corporate, while we compromise on price, we won't compromise on quality of our flipchart stands and easel. Our selection ensures that you have access to the brands that you love and trust, at the best prices. We ship across Australia quickly and efficiently. This means that you have the presentation tools or learning aids you need when you need them.
Here are a few of many reasons why our customers trust our range of flipchart and accessories:
We understand that a busy office or classroom needs reliable equipment. Our flipchart boards and flip chart easels are durable, dependable, and robust.
We offer solutions to our customers who are pressed for space with flip chart stands that are easy to move as well as to use!
Our customers can forget about I.T. troubles and pesky extensions cords and cables. Our flip charts are the no-fuss solution to teaching or presenting like a pro.
We've dedicated our time to sourcing quality flip chart pads and sheets so that our customers can put pen to paper with the knowledge that they are working with the best.
Our range of accessories including flip chart markers and pencils and flip chart magnets allows students and team members to unleash their creativity.
Our flip charts pass with flying colours, stand and easel
Are you an educator? We know that there is never a dull moment in your classroom, and we think you should have the stationery to match!
Here's how our flipchart range will help you create an impactful and exciting learning environment:
An estimated 65% of the population are visual learners. Help your students ace that next test by using flip charts to create simple and effective visual aids during lessons.

Significantly increase retention of key concepts and course material to give your class the head-start in life that they need.

Use flipcharts to create a collaborative, spontaneous, and interactive learning environment.
With our affordable flip chart markers, you can be as creative as you wish!
Jot your students' ideas and thoughts down on flip chart sheets to allow your students to feel engaged and empowered as they actively contribute to the lesson.

Make use of the economical solution to creating giving wonderful and memorable lessons.
See those rigid and unengaging presentations on the flip side
Looking to deliver an impressive and interesting presentation? Do you need to hold and effective brainstorming session with your team to create innovative solutions to business problems? Our flip charts have you covered.Find our full range of whiteboards here.
At Office Corporate, we have been lucky to be part of an amazing team for over two decades. We understand that the true value of our business is in our dedicated and exceptional team who work tirelessly to bring you fantastic products. That's why we believe in collaboration, communication, and tackling challenges together.
Here's how you can use our flip charts and accessories as tools to facilitate collaboration:
Hold valuable brainstorming sessions and note thoughts on flip chart sheets to stimulate conversation and keep great ideas flowing.

Inspire your team as you talk through solutions or business-changing ideas. After all, every visionary product or concept started as a simple idea.

Deliver more effective presentations with the use of simple but powerful visual references for your team as you explain concepts or thoughts.

Present anywhere, anytime. Just set up your flip chart easel and get into it.
Rest assured that flip charts are still one of the most valuable presentation tools slowing you the utmost flexibility as you present.
Create handy notes for yourself in pencil on your flip chart sheet to ensure that you don't forget a critical point.
Store our superior quality flip chart sheets for later reference to ensure that you never lose a great idea.
​Choose Office Corporate and reap the rewards by buying Flip chart stand and easel
Our flip charts and accessories are just another example of the great products we have on offer. We know that to produce quality work, you need quality tools. Browse our website to view our amazing selection of office furniture, craft supplies, stationery, cleaning supplies, and much more. Whether you are looking to spruce up your home office, improve your classroom, or equip your business, we have something for you.
Should you have any questions about our products, our dedicated and knowledgeable product specialists are always on hand to help.
Heard about our price beat promise? Should you find one of our stock items for cheaper elsewhere, we won't just match the price, we'll beat it. We'll offer you 2% less than competitors.
What's more, with regular specials and rewards for returning customers, we guarantee your flip chart purchase from us won't be your last. Sign up with us to start earning reward points on every purchase. Get one point for each $10 you spend, and trade in your reward points for 10% off anything on our online store. Sounds like a bargain to us!
First-time customer? Have we got a deal for you! Hop on over to our Instant Rewards page to view a range of promo codes as our gift to you on your initial purchase. Also, head to our Business Rewards page to view the amazing rewards you could reap by choosing Office Corporate as the go-to supplier for your business.
Ready to flip on over to the world of captivating presentations and lessons? We thought so.
Purchase your flip chart stand and stock up on quality flip chart pad. Don't forget to add flip chart markers to your basket to keep those creative juices flowing. Whether you are an educator, an office manager or simply looking to purchase learning aids for your child, we know you'll benefit from the tried and tested tool, the flip chart.