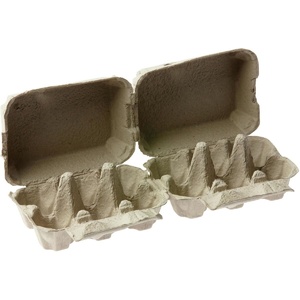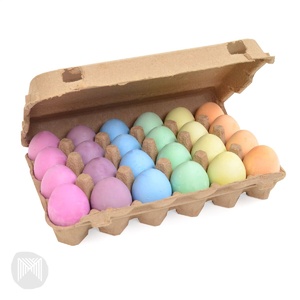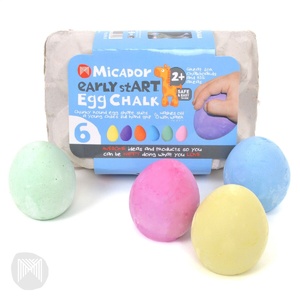 ---
Office Corporate is not just your average supplier, hence the name change, now, Office Corporate & Education - better encapsulating the fact we are a prominent provider of all kinds of classroom and seasonal art & craft supplies for kids and adults too!
Easter craft is just one occasion - a special time for everyone and Office Corporate works to bring these special moments through Easter craft material for kids to you no matter where you are in Australia including Sydney, Melbourne & Brisbane, and other cities.
Easter Craft for kids– helping you celebrate with Colour & Creativity
At Office Corporate, we're committed to showing you that creativity and tradition are an important aspect of every kindergarten, day-care centre, and educational institution. Our extensive Easter crafts for kids inventory ensures that you have access to not just paper and staples, but traditional and sentimental items that you love and trust at the best prices. We ship across Australia quickly and efficiently, getting your Easter craft materials to you on your schedule.
Whether you're a teacher, therapist, babysitter, or parent, the celebration of Easter can be a fun and awakening moment for you and the children you work with.
Our Easter craft materials are special items for your family or classroom:
Classrooms, daycares, or preschools can benefit from large assortments of coloured Easter egg chalk available for every student or child.
Our Easter egg chalk options come in egg shapes that are easy for young kids to hold onto and non-toxic, so colours that land on skin or in mouths is not a problem.
We're dedicated to sourcing quality chalk and Easter craft product so that our customers can enjoy their season knowing that Office Corporate can address their every need.
Little ones can be educated to understand and celebrate the joys of Easter by utilising an abundance of resources to make and showcase Easter crafts for kids. A great Easter craft for kids is the Bunny style egg collection box – super cute and great for egg hunting!
Our chalk brands are of the highest quality for your budget at our arts and crafts store online.
Here's how our Easter product range will help you create a special and imaginative experience for your child:
Colourful options allow kids to engage with their imagination in tactile and sensory ways.
Fun & Food Dye will make for a great hands-on experience when making unique and colourful eggs. (Scroll on for step by step instructions on how to Dye Eggs)
Plenty of chalk options makes it easier for fellow kids and parents to share and play together.
Use egg cartons to store decorating egg chalk and reinforce shape and touch learning. Looking to collaborate alongside your co-workers without having to fight for whiteboard space? pads have you covered. Find our full range of Easter products here.
How to Dye Easter Decorating Eggs:
Mix 1/2 cup boiling water, 1 teaspoon vinegar, and 10 to 20 drops of fun dye or food colour in a cup to achieve desired colours. Repeat for each colour. Dip hard-cooked eggs in dye for about 5 minutes. Use a slotted spoon, wire egg holder, or tongs to add and remove eggs from the dye. Be safe & fun!
Our Easter-specific products are just another example of our high quality and fantastic products. Beyond Easter craft products, we offer a range of other coloured paper & cardboards range and craft supplies that give every child the chance to get creative with every medium available with glitter paint.
Should you have any questions about our Easter crafts for kids, our dedicated and knowledgeable product specialists are always on hand to help. Heard about our price beat promise? Should you find one of our stock items for cheaper elsewhere, we won't just match the price, we'll beat it. We'll offer you 2% less than competitors.
Learn more about the Easter craft materials
What's more, with regular specials and rewards for returning customers, we guarantee your Easter craft purchases from us won't be your last. Sign up with us to start earning reward points on every purchase. Get one point for each $10 you spend, and trade in your reward points for 10% off anything on our online store. Sounds like a bargain to us!
First-time customers deserve top-notch rewards. Hop on over to our Instant Rewards page to view a range of promo codes as our gift to you on your initial purchase. Also, head to our Business Rewards page to view the amazing rewards available for you when you trust us as your go-to office supplier.
Ready to ease into the exciting world of Easter craft fun? Reach out to us today to start your exciting journey with Office Corporate.