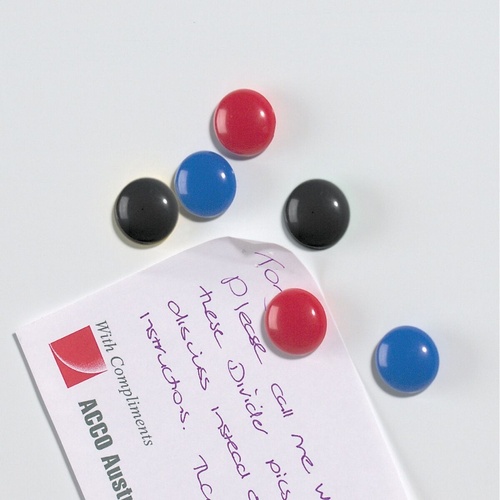 ---
Engaging minds is something that every teacher and educator around the country is tasked with achieving. There are plenty of tools at their disposal, but when the times comes to breakdown maths problems, or illustrate the differences between texts, then a Boone whiteboard is a worthy asset. While a simple, modern equivalent of chalkboards of old, dry-erase boards make for versatile use. They are great for interactive exercises, brainstorming sessions and actively engage students to participate when discussions arise.
Why Get A New Boone Whiteboard With Us?
Here at Office Corporate, we are one of Australia's leading office stationery and product suppliers. We first started business 20 years ago and since then our popularity has enabled us to expand throughout the entire country. Our goal is to help local businesses achieve more by supplying them with the best of products at great prices. In doing so, we believe that this directly benefits the communities that we work in. As one business grows and achieves, everyone else in the locale stands to benefit.
Regardless of whether you work in an office, a school or a centre of any kind, you can trust that we have an extensive range of products that will cater to your every need. We only stock the best of brands and our supplier partners include:
-Pilot
-Dymo
-Cumberland
-Collins
-Esselte
-Paper Mate
-Canon
-Scotch
-Stabilo
-Brother
-3M
-Avery
-Uniball
-Rexel
-Artline
-Rapidline
-Reflex
-Kensington
-Post-it
-Fellowes
-Debden
-Bantex
Whiteboard Advantages
The key advantage of using a Boone glasscoat whiteboard is that it is simple to use and easy to reuse. It is the perfect asset for those that work in spontaneous environments, such as the classroom, or in a brainstorming session in the workplace.
Whiteboards are a lot less messy than their historic counterpoint, the blackboard. You don't need to think about chalk dust blowing all around the room. As such, they are ideal if you are conscious about preventing any negative allergic reactions that could come from dust inhalation. What's more, the marks that are made on the board can quickly and easily be wiped away.
Here at Office Corporate, we view the whiteboard as a very cost-effective, inexpensive means to achieving many things in your workplace. They can be mounted on the wall as a permanent fixture or taken from one room to another, affording you the ability to visualise your thoughts and ensure that work can continue no matter where you are.
Boone whiteboard parts are available from our store as well. They are inexpensive and afford you more options from your wonderful interactive tool. The level of participation that whiteboards inspire is possibly one of the key reasons that many schools, companies and education facilities choose to buy them. Everyone can participate, different colours can be used to illustrate the different voices in the room and this makes for a much more dynamic means to achieving goals.
Get Your Boone Glasscoat Whiteboard When You Need It
At Office Corporate, our staff are ideally placed to assist you in any way they can. If you have queries about the size of our Boone whiteboards or need to determine which parts would serve you well, then you will find a helpful and friendly expert ready, willing and able to help.
Free delivery is available to most local areas and if you are in a hurry, let us know. We do our utmost to ensure that our local business customers get what they need when they need it. So, whether it's a whiteboard, you need to engage young minds, or to brainstorm in the office, look no further than right here at Office Corporate for the best business solutions available.
Office Corporate sells office stationery & supplies on our online store, and we deliver all over Australia. We sell a variety of stationery items, including personal organiser refills & self-adhesive binder label holders. Browse our website further or contact us for more information.