---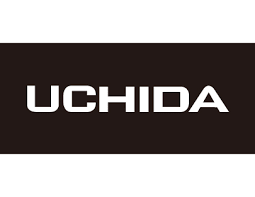 Uchida Yoko always appreciate customer and partner's feedbacks.
We have different needs, depends on your nation, area, company or person. That's why we always research and approach customers to exchange, know reality needs to produce highlight products for customer's needs.
From worldwide exhibition to your office, we always ready to do the best thing for you.
Uchida Yoko always produce high-quality products with full of proud inside.
We have standards, high technology and full experience in assembly and check quality process, in order to satisfy customers's hope. We guarantee our products made by experienced workers, have high quality, easy to use, detailed and durable.
Beside with passionate engineers, we always try to work with unstoppable creative, reach out of modern and high technology.
Uchida Yoko have selling and reliable supporting net.
Recently we are supplying products for over 80 countries and territories all over the world. Our professional partners are available everywhere you are, to make sure that you can reach our products and they will work perfectly.
We always give professional technology training course to partners by top experts. Our customer service staff have wide knowledge about products to support you before and after sale.
1928 Supplying office devices such as numbering machine.
1964 Growing supplying system and expanding business in Asia.
1972 Building office in Europe and expanding business in Europe and America.
2009 Premiering Aerocut Classic.
2011 Running by the name Uchida Yoko Global Limited.
2012 Premiering Aerocut Quatro and attract many visitors's interesting at Drupa 2012 exhibition.
2013 Producing and supplying TAPIT at Vietnam's market.
2014 IPEX 2014 Exhibition in London, England.
2015 IGAS Exhibition at Tokyo, Japan.
Uchida Open House Foundation's Center at Tokyo.
Uchida Open House Foundation at Italy.
2016 Taking part in Drupa 2016 Exhibition at Germany.