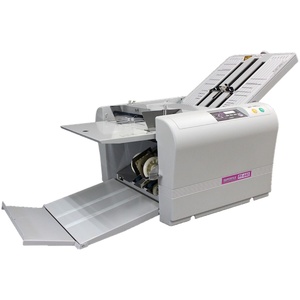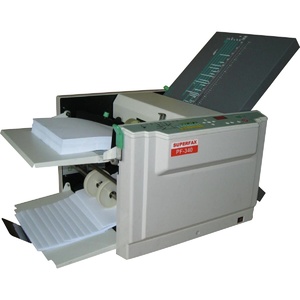 ---

Simple settings and easy handling. Folding machines must be easy to operate and fold paper precisely. All SuperFax machines have been specifically developed to ensure fast operation and maximum precision. The solidity of the machines' metal frames ensures their durability and reduces noise output in equal measure. In addition to unrivalled speed, SuperFax also provides olutions for Chromolux and high-gloss paper, as well as for special sizes. Enter the paper length, select the fold type, and the integrated computer does the rest automatically for all fold types!
Metal frames were used in the production of folding machines. This allowed to obtain an extremely durable device ready to work in all conditions. The construction of devices allows to maintained all standards for noise reduction.
We are selling folding machines that allow to use non-standard types of paper. SUPERFAX provides solutions for Chromolux and high-gloss paper, as well as for special sizes. The devices work with different paper sizes from B6 to A3. Thanks to this, you can certainly choose the right device for your applications.
Reliable and high quality
By purchasing our devices, you not only save your employees' time, but also minimize the costs associated with handling correspondence. You can be sure that the folding machine will ensure a high quality of folding regardless of the number of pieces needs to be folded. Folding machines are made of the highest quality components. There provides precise, trouble-free use and quick and efficient work. This devices are been used for decades in many companies around the world.
Warranty and post-warranty folding machines service
In case of any problems, we offer quick and trouble-free service of machines. We provide warranty and post-warranty device service.
Want to see the Superfax in action - call one of our Superfax specialists on 1300 885 085 to arrange an on-stie, obligation free demonstration. If you have made your decision to buy Superfax we have a range of SuperFax folding machines at great prices, in stock and ready for delivery all around Australia.
Melbourne | Adelaide | Sydney | Perth | Hobart | Brisbane