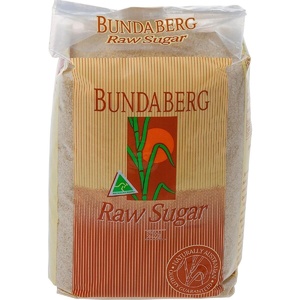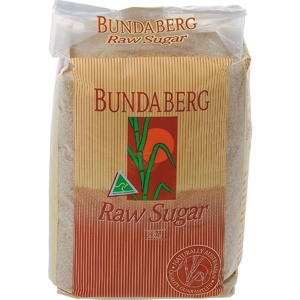 ---

Who is Bundaberg Sugar?
Bundaberg Sugar is a grower, miller, refiner, and marketer of sugar and related products in Australia. The company is one of Australia's largest cane growers and owns and operates sugar mills in Queensland.
Bundaberg Sugar participates in all levels of the raw sugar industry in the districts in which it operates. The company's activities span the full sugar processing cycle including cane growing, milling, refining, packaging and distributing sugar products to retail, industrial and export customers.
The company's other value adding operations include Bundaberg Walkers, one of Australia's longest established, heavy engineering and foundry enterprises; and Bundaberg Molasses which supplies molasses and related products to industrial and rural markets.
Bundaberg Sugar continues to expand and strengthen its core sugar operations. Its growth strategies have included increasing the capacity of Bundaberg Refinery and the construction and operation of state-of-the-art sugar milling equipment.
Bundaberg Sugar participates in the Queensland sugar industry, which is one of the most efficient and technically advanced sugar producers in the world. Much of the raw sugar produced by the company mills is exported along with 80 percent of Queensland's annual production.
Each crushing season in Queensland around 1,200 mechanical cane harvesters cut approximately 33 million tonnes of cane from about 440,000 hectares. Cane is delivered either by cane railway or road to 23 sugar mills.
CUSTOMER VALUE IS OUR NUMBER ONE PRIORITY
The name Bundaberg enjoys a reputation for quality, innovation and customer value.
Bundaberg Sugar, a leader in the Australian sugar industry, is proud to uphold that reputation with its range of sugar products. Australia's major retailers all boast extensive selections of Bundaberg Sugar products and many of the country's leading food manufacturers rely on our refined sugar to sweeten their brands.
Bundaberg Sugar is Australia's largest sugar cane grower. It continues to build market share in the world competitive refined sugar market. From our base in the heart of Queensland's rich cane country we grow, mill, refine, package and distribute sugar to a wide range of retail, industrial, food service and export customers.
Our reputation for quality dates back to the late 1800's when we first refined sugar in the Bundaberg area and today we complement this quality with an unrivalled commitment to innovation and customer service.
Our people know the sugar market and are there to assist you maximise the value of our product to your business.
Mission
To make sugar products available to consumers
Mandate
To engage in those activities where our skills can create productive wealth by adding value through products and services.
Goals
- To Develop the range, quality and competitive marketing of our sugar products.
- To improve the production and economic efficiency of our enterprises
- To provide service and support to our suppliers
- To lead in recognition of the social objectives of our people, their communities
and representative governments
- To grow our base business in sugar and build those related activities where there is opportunity to smooth the impact of sugar price cycles
Office Corporate supplies all of you Bundaberg sugar requirements.
Office Corporate can provide your business with sugar for you lunch room, tea room and for your Corporate catering requirements.