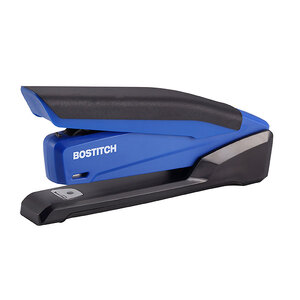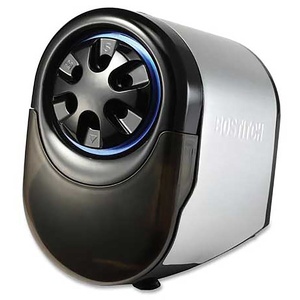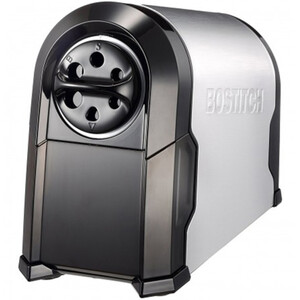 ---
In 1896 Thomas Briggs founded the Boston Wire Stitch Company which produced treadle operated wire stitching machines for fastening books, calendars and hat boxes etc. In 2010 the Bostitch QuietSharp™ Glow was produced and patented, it was the world's first electric pencil sharpener with a replaceable cutter cartridge.
In a busy classroom environment, get to the point fast with the best electric pencil sharpener for teachers.
Since inception Bostitch have been great innovators. Along the journey Bostitch have been duly awarded many accolades. Most recently winning the 2019 Teacher's Choice Awards for the best electric pencil sharpener for teachers.
Bostitch continues to innovate, developing the world's one and only tool-free, replaceable blade system. The replaceable blade systems design means you do not have to replace the whole unit when all else is operating perfectly except for a dull and tired blade or a bad jam.
The classroom can be noisy enough without the sound a chainsaw thrown in, that's why electric sharpeners with quiet motors are key, this is why Bostitch heavy use motors have Bostitch quietsharp, technology that allows for these sharpeners to perform over long periods without distracting students. The Glow even has a built-in cooling system that keeps them from overheating for even more frequent sharpening!
In classrooms safety is paramount and Bostitch school sharpeners are equipped with Magnasafe. This gives teachers peace of mind as if the shavings tray has been removed from the unit, the motor will not work, meaning little hands and fingers won't get hurt when emptying! The motor will not run until the shavings tray is lodged back into place and the motor and blade are completely covered.
As a major supplier to teachers, educators and schools Office Corporate highly recommend the Bostitch Glow as the best electric pencil sharpener for teachers. Office Corporate are proud to stock and distribute of the Glow teacher pencil sharpeners throughout Australia.
x