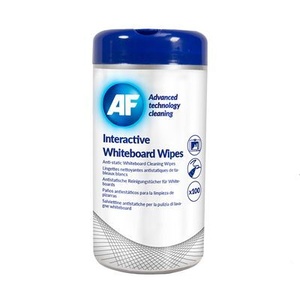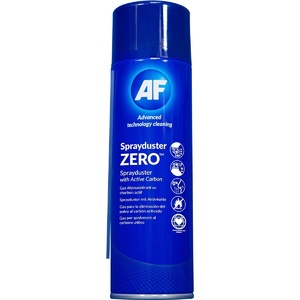 ---

AF Advanced Technology Cleaning are specialists in PC, workstation, office equipment and technical cleaning products.
Established over 40 years ago, AF International has earned enviable reputation as the leading provider of PC, workstation, office equipment and technical cleaning products. From its' UK, China and India manufacturing sites, AF International produces and supplies a comprehensive range of screen, keyboard and surface, printer,
Office products,
smart technology,
AF cleaning products, AF wipes,
PPE (personal protective equipment) and card reader cleaning products, office supplies, office equipment, and kits. All products are manufactured in our accredited factories to BS EN ISO 9001:2008, ISO 14001 and OHSAS 18001 certification. Manufacturing on three continents has also allowed AF International to build a strong supply chain, with excellent relationships and the ability to supply goods on time. AF is represented globally, with offices in Europe, USA, Australia, Far East, Middle East and Africa.
As well as continuing to support the professional maintenance engineer with a range of technical cleaning products, AF are also quick to respond to the demand of future technology and delivering innovative cleaning products in line with market trends.

The AF product range has been carefully developed by our Research and Development team to provide the very best in home and office general cleaning solutions to keep the equipment and staff working to full capacity.

We hope that you find the new AF website an exciting and interesting resource with clear differentiation between the three ranges: Core - aftercare for all tech at home or in the office; The Capsule Whiteboard Range and the newly launched Specialist Cleaning Range developed for technical cleaning requirements and the PPE sector. The website is packed with useful facts and resources to help you choose the correct cleaning products for your application.
SPRAYDUSTERS
Spraydusters are an excellent cleaning tool to target hard to reach or inaccessible areas. Available in a variety of invertible and non-invertible options to blast away unwanted dust and grime. All AF spraydusters are now fully compliant with the changing F-Gas Legislation effective from 1st January 2018. You can view and order the AF Sprayduster ZERO - Eco-Friendly Spray duster here for promt delivery anywhere in Australia.
1) When should I use Sprayduster?
Use it to remove heavy deposits of dust and dirt that have accumulated over extended periods of time.
2) Why do I have to use different products for different jobs, aren't they all the same?
No, each and every AF product has been designed for a purpose. To do a specific job. For instance, the formulation in Screenclene (which cleans glass) is very different to Phoneclene (which is plastic and therefore requires a more substantial cleaning formula). There is an AF product designed to suit every piece of equipment in today's work environment.
3) I often eat at my desk. How do I remove unwanted crumbs from my keyboard?
An AF Sprayduster will quickly and powerfully blast away unwanted debris. For an extra sparkle use with AF Ultraclene.
4) What is an invertible sprayduster and when should I use one?
If you are using an sprayduster 'upside down', for instance to blow out debris from the back of a CPU, an invertible sprayduster will work at any angle WITHOUT spraying cold liquid as would happen if you attempted to use a non-invertible sprayduster in a non-upright position.