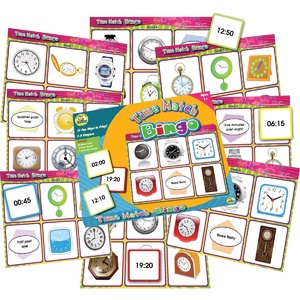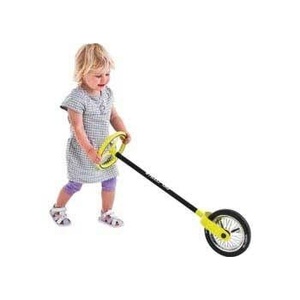 ---
As an educator, you need to buy Teacher First Choice products, TFC online. This is the leading manufacturer of materials and resources in Australia.
Why You Should Choose Teachers First Choice, TFC
If there's a brand you need to trust for your TFC supplies, its Teachers First Choice. The company has been serving the educators of Australia, and many others around the world, for more than a decade.
Teacher First Choice's mission is to provide TFC materials that enhance teaching to engage students in mathematics and science fully. Their research and development team has dedicated a lot of time to ensure the materials they provide are of high quality and efficiency. You can expect your students to be more engaged in you and your lessons as you use Teachers First Choice products.
The company is Australian based, but they do have offices in Hong Kong. Their manufacturing operations are based in China and Taiwan. This makes Teachers First Choice have a global reach.
Teachers First Choice isn't only capable of giving you high-quality materials, but they're also dedicated to providing their customers a superb customer service. They believe in building a healthy and long-running relationship with their clients. You will get to experience that as a customer.
Teachers First Choice, TFC items
The company has over 1,000 product lines. Whatever you need to fully equip yourself with TFC materials, you're sure to find them on Teachers First Choice. Here are some of the many items you can purchase with Teachers First Choice:
Mathematics Materials
Abacus multibase - This Abacus has five base sections, 5 rods, and 75 coloured number cards. This item is perfect for teaching young kids mathematics in an engaging and fun way.
Magnetic attribute blocks - Blocks backed with magnetic plates. A set comes with six shapes, two sizes, and three colours.
Classifying cards - Detailed cards used for classifying, comparing, sorting, and perfect for educating simple logic.
Flash cards - A set of 55 double-sided, laminated cards. A card shows an equation or question on one side and the answer on the other.
Timer - A bell timer perfect for fun activities and educational games
Number cards - A set can contain 100, 50, or 10 numbers. Can be used for multiple educational applications.
Compass demonstration - This compass can be used with chalk or board markers.
Protractor - This includes strong button magnets so you'll be able to stick this protractor to any metal surface.
Dice polyhedra set - A set contains twenty dices each of 4, 6, 8, 10, and 12, and ten each of 10 and 15.
Number boards - A board that displays numbers from 1 to 120 in a horizontal fashion.
Stamp fraction rectangle - Comes with six pieces of fraction stamps.
Metre ruler - A tool that educates the relationships between millimetre, centimetre, decimetre, and metre.
These are just some of the many TFC materials available for teaching mathematics. You'll find so much more Teachers First Choice supplies available at Office Corporate.
Science Materials
Prism - Allow children to investigate how light works in an interesting way by breaking white light into a spectrum of colours with the use of prisms.

Thermometer - Environmentally friendly thermometer that's perfect for accurately measuring temperatures.

Petri dishes - These plastic Petri dishes come with safety lids. Perfect for chemical experiments.

Battery holders - Quality battery holders for scientific experiments. A wide array of holders for different kinds of batteries with a varying number of holders are available.

Electric buzzers - Loud buzzers that come with positive and negative wires.

Lifesize human skeleton - This item is perfect for studying anatomy or to be displayed in a science laboratory.

Microscope - You'll find microscopes on Teachers First Choice with digital eyepieces that can be connected to a computer via a USB port. A standard 10X eyepiece is also included.

Syringes - A laboratory essential. Allows students to contain and dispel controlled amounts of liquid.

Tweezers - The tweezers are made of flexible and durable plastic.

Measuring beakers - Polypropylene beakers that are made to last. The beakers are marked with graduations for proper measurements.

Measuring cylinders - Polypropylene cylinders that feature an easy pour spout. They come with extra-wide and round bases to prevent spillages.

Safety goggles - The safety goggles are made of durable plastic and they are properly ventilated to prevent fogging. Features an elastic strap. Perfect size for children.
Many more Teachers First Choice materials made for the Science subject are available.
Shop now at Office Corporate
Buy your Teachers First Choice products online at Office Corporate and you'll ensure yourself high-quality and affordable materials. Office Corporate prides itself on providing not only durable and reliable materials but also affordable ones.
With our Price Beat Promise, if you find an identical product posted on a competitor's website, send it to us. Once we get it verified, we will offer that very same item to you for 2% cheaper. We make sure that we have the lowest prices on the market and this promise is our way of proving that to our customers.
We will also make sure that your convenience is met. You won't have to leave the comforts of your home when purchasing a product. Order what you need today and we'll have it delivered to your doorstep in a matter of days. Office Corporate is a locally-owned business, leading the supplies industry in Australia for over 20 years. We've intertwined and worked with different sectors and sell only quality items to make sure every purchase a customer makes is worth every penny.
Purchase your Teachers First Choice products today and educate your students with style and efficiency. Learning doesn't have to be tedious. The supplies you'll find at Teachers First Choice makes sure that not only will you be teaching properly, but your students will also have fun in the process.